Company formation in Poland. Why is it worth it?
Company formation in a different country may seems like a big challenge but in reality, it is not that hard. You only need to know the rules. Read our article to know more about starting business in Poland and why it is worth it.
To give an illustration why Poland is good place to start a company, let's look at a few important reasons. In the time of the world financial crisis, Poland proven its stability. This country has a very good location which gives a lot of opportunities for investors. Poland also is still improving in economy, has a large internal market and offers access to the qualified employees. If you are looking for a place which offers a very good business conditions in preferential areas in the country, Poland is the right choice.
Company formation in Poland is a quite simple process but requires to take a few steps.
First of all, to start a company you need to have a PESEL number. Secondly, there are many business entities to choose. In this article, we will focus on the limited liability company, known as the Sp. z o.o. This is a business form suited to small and medium-sized businesses, where the founders are only liable up to the capital invested in the company. It is the most popular legal entity that can be created in Poland, because it has very flexible structure and easy incorporation procedure. Another advantage is that investor is protected in case the business fails.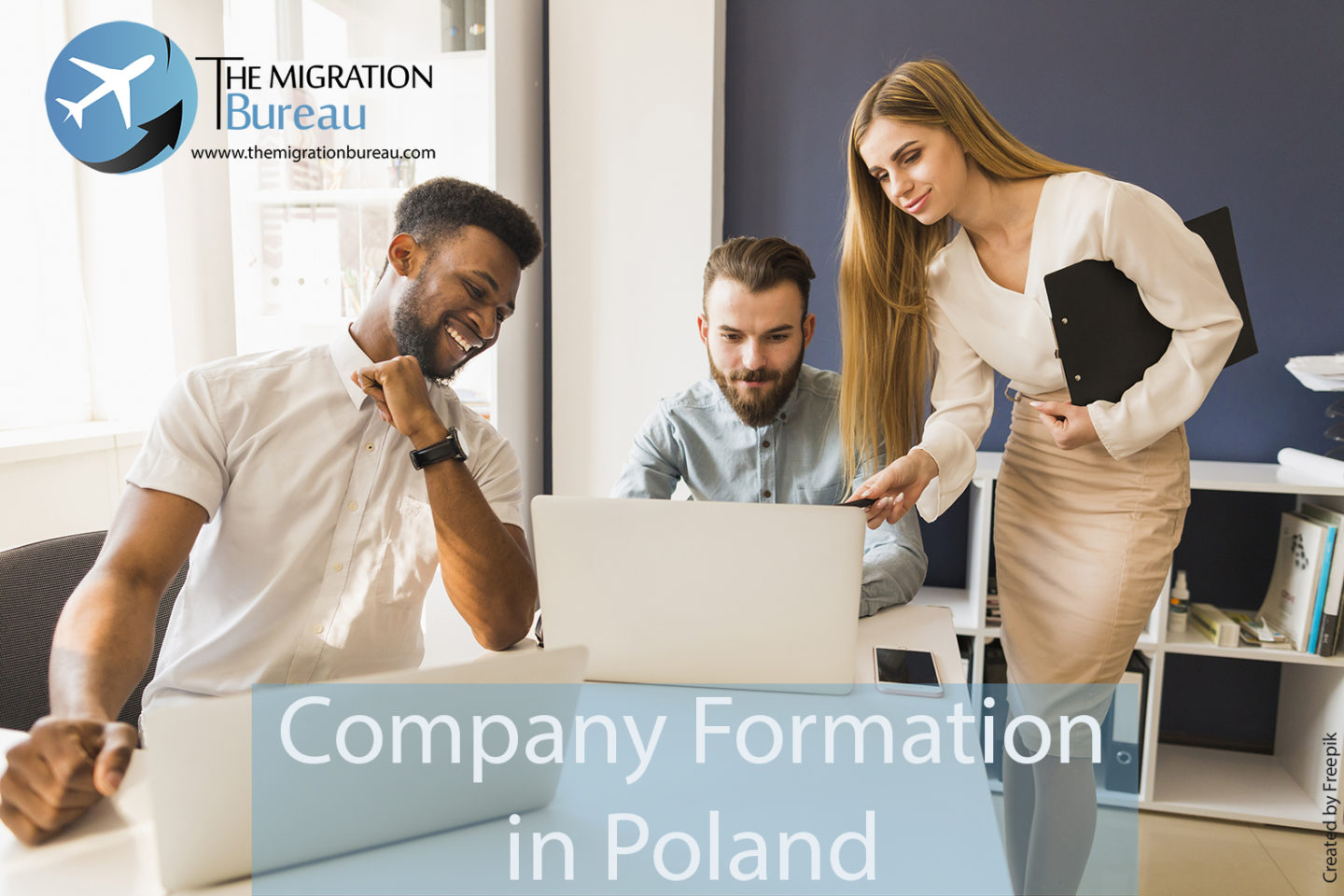 Credit author: created by Freepik
So, what's the requirements to start a LLC in Poland?
The limited liability company in Poland must have one or more shareholder and the contributions to the capital can be made in cash or in kind. The minimum share capital that is needed to incorporate a Polish Sp. z o.o. is 5,000 PLN (about 1,180 euro) and the minimum value of one share can't be lower than 50 PLN. Any Polish limited liability company is subject to the general taxation principles applicable in Poland.
To open a LCC you need to register it with the Polish Company Register, apply for a tax identification number (NIP) and for a statistical number (the REGON number). The business also has to be registered for a VAT purposes. The first step that you have to take to start a Polish limited liability company is to prepare the Articles of Association in the form of a notarial deed. This document needs to include basics information about your company, such as the company name, amount of the share capital and the nominal value of the shares. In the incorporation documents should also be included information about the shareholders and the management board. Also remember that you have to open a bank account and register your employees in Social Insurance Institution (ZUS).
Summarizing, Poland is very attractive country for investors. Our economy is stable and growing all the time. Starting a company in Poland by a foreigner is fast and usually takes just a few weeks. However, take into account that registration procedure is formalised, so it is good to have assistance of a Polish lawyer.
If you want to know more about company formation process in Poland, visit our dedicated website.